Personnel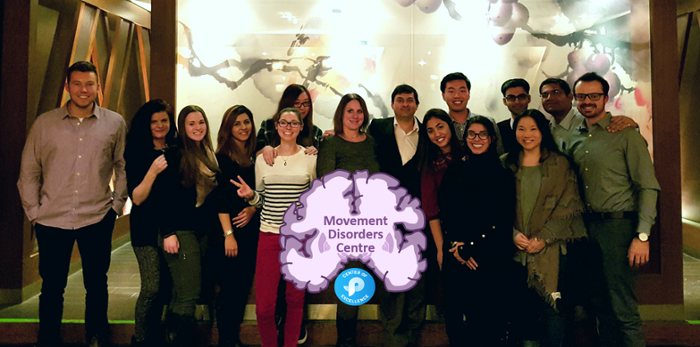 Our researchers also have project collaborations with: Dr. Scott Adams, Dr. Robert Chen, Dr. Jim Frank, Dr. Raj Kumar, Dr. Ken McIsaac, Dr. Andrew Parrent, Dr. Steven Pasternak, and Dr. Rajni Patel.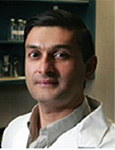 Dr. Mandar Jog
Movement Disorders Neurologist, Professor of Neurology, and Director of the London Movement Disorder Centre, National Parkinson Foundadtion Centre of Excellence



519-685-8500 x33814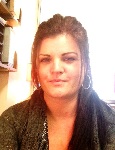 Daina White
Clinic Secretary

Biography: Daina has been working with Dr. Jog for more than 15 years and manages the Movement Disorders Centre's clinical operations.


519-685-8500 x33814


Heather Russell
Clinic Nurse

Biography: Heather is a Registered Nurse with 18 years experience in Clinical Neurosciences initially in Neurosurgery/Neurology and mainly in the Epilepsy Unit. Heather currently assists Dr. Jog in his clinics as well as providing care to Parkinsons patients receiving DuoDopa or DBS.


519-685-8500 x35311


Niraj Kumar
Clinical Neurology Fellow in Movement Disorders (MD)

Biography: Dr. Kumar completed his MD in General Medicine from Shivaji University, Kolhapur, India in 2006 and went on to pursue his DM degree in Neurology from Institute of Medical Science, Banaras Hindu University, India. With the aim of learning advancements in the field of movement disorders, he had joined as a full time clinical fellow and researcher at LondonMDC supervised by Dr. Mandar Jog.


519-685-8500 x33814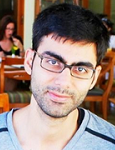 Aditya Murgai
Clinical Neurology Fellow in Movement Disorders (MD)



519-685-8500 x33814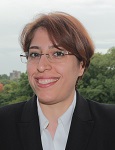 Sima Soltani
Post-Doctorial Fellowship, PhD in Comp/Sci, sima.soltani@gmail.com

Biography: Sima Soltani received her PhD in Computer Science in 2016 from Queen's University, Canada. She received her MSc. in software engineering in 2007 from Amirkabir University of Technology and her BSc in software engineering in 2004 from Isfahan University, Iran. Her research interest include cloud computing, data mining and data analysis, big data, machine learning and automatic computing systems.


519-685-8500 x76708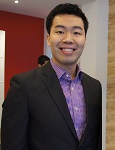 Jack Lee
Clinical Research Scientist, MSc in Phys/Pharm, jlee544@alumni.uwo.ca

Biography: Jack completed his MSc degree from the Department of Physiology and Pharmacology at UWO. Jack manages all industry collaborations and commercialization efforts to bring LondonMDC research from benchside to bedside.

Bosi Ding
Research Coordinator, BHSc.

Biography: Bosi is working on the Ontario Brain Institute neurodegenerative project and conducting industry sponsored clinical trials.


519-685-8500 x76708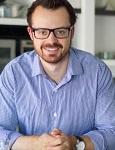 Greydon Gilmore
PhD Candidate (Phys/Pharm), MSc in Neuroscience, greydon.gilmore@gmail.com

Biography: Greydon graduated from Carleton University in 2013, obtaining his B.Sc honors in Neuroscience. He graduated top of his class receiving the University Medal in Science. During his undergraduate degree he investigated various aetiologies of Parkinson disease. Currently he is a master student in the lab investigating the optimization of deep brain stimulation for Parkinson patients. Greydon also hold a CIHR scholarship.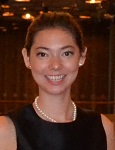 Olivia Samotus
PhD Candidate (Phys/Pharm), MSc in Neuroscience, osamotus@gmail.com

Biography: Olivia graduated from University of Ottawa in 2013, obtaining her Honours B.Sc. Specialization in Biochemistry (CO-OP) through her work in the Ottawa Hospital Research Institute Cancer Centre. Olivia continues to develop a keen interest in neuroscience through her work with patients, and will be continuing as a MSc. candidate. Olivia's project involves BoNT-A and neuromodulation studies.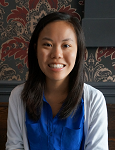 Adrianna Tsang
M.Sc Candidate (Phys/Pharm), atsang57@uwo.ca

Biography: Adrianna completed an Honours B. Sc in Anatomy and Cell Biology at McGill in 2014. During her undergraduate degree, she studied the pathophysiology of Parkinson disease at a molecular level at the Montreal Neurological Institute. Her MSc project will focus on behavioural aspects of Parkinson disease and is co-supervised by Dr. Jog and Dr. Rajakumar.


519-685-8500 x76708


Carly Jackson
M.Sc Candidate (Phys/Pharm), cjacks46@uwo.ca

Biography: Carly obtained her B.Sc in Physiology and Psychology at UWO in 2014. Through her work with the Cognitive Development and Neuroimaging Laboratory, she developed a keen interest in neurological disorders. Carly will be studying motor fluctuations in Parkinson Disease.


519-685-8500 x76708


Marcus Pieterman
M.Sc Candidate (Phys/Pharm), mpieterm@uwo.ca

Biography: Marcus completed an Honors Specialization in Medical Sciences at UWO in 2015. Marcus successfully graduated in the top 5% of his faculty and is now pursuing an MSc degree. His passion for clinical research has currently lead him to investigate the optimization of deep brain stimulation in Parkinson patients. He looks forward to working alongside those involved with the Movement Disorders Centre.


519-685-8500 x76708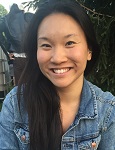 Daphne Hui
M.Sc Candidate (Phys/Pharm)



519-685-8500 x76708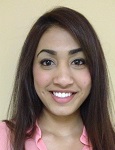 Shabna Mohideen
M.Sc Candidate (Phys/Pharm)



519-685-8500 x76708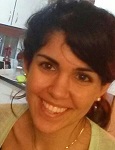 Mai Malkin
2nd Year Medical Student

Biography: Mai is a 2nd year medical student currently conducting a comprehensive clinical chart study for tremor.


519-685-8500 x32758


Cherry Liu
4th Year Thesis (Phys/Pharm)



519-685-8500 x76708


Bryce Paxton
4th Year Thesis (Phys/Pharm)



519-685-8500 x76708


Mitchell Adamson
Thesis Student (Med Sci)

Biography: Mitchell is completing his Honours BMSc in Physiology with Dr. Jog. Throughout his undergraduate studies he developed a keen interest in neurological disorders, which has lead him to pursue further investigation into Parkinson's disease through clinical research.


519-685-8500 x76708


Angeline Hong
Research Student (Physiology)

Biography: Angeline is a 4th year undergraduate student studying Parkinson speech disabilities.


519-685-8500 x32758


Eisha Gupta
Research Student (Med Sci)



519-685-8500 x32758


Jenny Zheng
Research Student (Med Sci)



519-685-8500 x32758


Vivian An
Research Student (Med Sci)



519-685-8500 x32758


Kevin Ly
Research Student (Med Sci)



519-685-8500 x32758


Shakir Syed Ahamed
Research Student (Med Sci)



519-685-8500 x32758


Leena Haelim Kim
Research Student (Med Sci)



519-685-8500 x32758


Eun Lee
Research Student (Med Sci)



519-685-8500 x32758